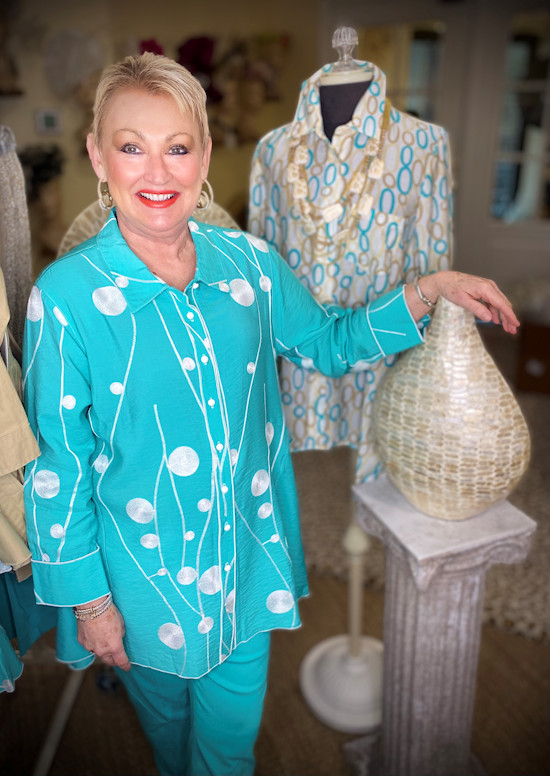 Once upon a time… there was a little girl who created her own little world with paperdolls. Every paperdoll and it's wardrobe was chosen meticulously – brought to life through her imagination and love.
The little girl grew up and with that same passion and love… created Paperdolls Ladies Clothing Boutique in 1996. The moment you walk through the door, you know that you are in a special place. You will find 2,000 sq. feet – filled to the brim with exquisite clothing, shoes and accessories (all meticulously chosen, of course)!
That little girl is me and I want to invite you to my dollhouse. You'll want to be a Paperdoll girl too!
Judy Mays House, proprietor